Web Site Security:
Our web site and pages are hosted on a private server with latest service packs, updates and security patches installed. In addition, our web site pages are protected using TLS version 1.2 (Transport Layer Security) and all pages which collect sensitive data are protected. TLS is an improved and more secure version of its predecessor SSL (Secure Sockets Layer) which now has been deprecated. Any communication containing sensitive information between your browser and our server is encrypted using 256 bit encryption keys.
To verify that you are shopping in a secure environment, look for the padlock icon in your internet browser. You should also check that the web site URL starts with "https" instead of "http".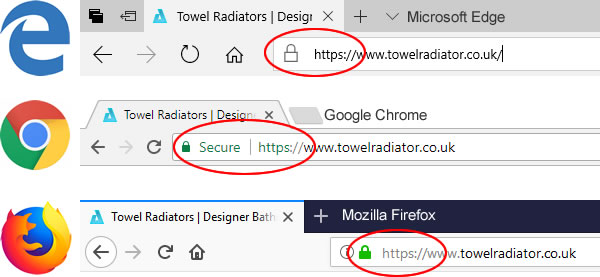 In addition to these security measures, our web site is frequently scanned and checked by "Security Metrics" who verifies our web site as PCI-DSS compliance. These regular scans also help us identify any new security vulnerabilities and apply patches if and when required.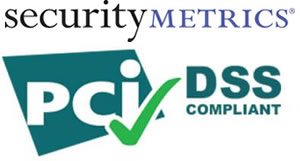 Our PCI-DSS Compliance certification is available on request. Should you wish to see a copy, please contact us and we will be happy to provide you with this certificate and more information.
Payment Security:
We use a third party payment gateway and an online merchant account to process payments. Our Payment Gateway provider is "Cardstream" and our Merchant account provider is "Barclaycard" both of which are also PCI-DSS compliant.
When you enter payment (card data) details on our web site, our web pages simply capture this information and forward it on to our payment gateway to process the payment. If your payment is successful, our web server stores the last 4 digits of your credit card number only for future reference. We never store card numbers in full, CVC (card verification code) number or other sensitive card data and we do not have access to your card data except for first 4 digits and last 4 digits.
All online payment transactions involving card payments are protected for your security using our 256 bit TLS encryption. This means that the information you enter into your browser is scrambled before being sent over the Internet. Even if someone intercept with this transaction they will not be able to view your card data as this is encryption during your transaction.
Once your payment is successful, our payment gateway securely stores card data together with a reference number. It is those reference numbers we use to process refunds and debit additional amount if authorized by you. These reference numbers does not contain your card number in full or any other card data.